Welcome to K & K Home Inspections of Cedar City, Utah
Get Your Home Inspected with Us
Don't let unseen and hidden conditions become your expensive problem!  A professional home inspection with K & K Home Inspections in Cedar City can not only save you thousands of dollars in repairs it will also give you peace of mind.   Our expertise and experience in the construction industry means you are hiring professionals with long term experience in home building.  We will give you straight answers and you'll be confident in your home inspection.
Two Experts for the Price of One
Working as a team we offer exceptional experience and expertise. Together we bring over 80 years of mastery to each home inspection.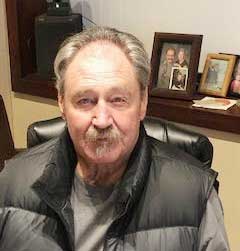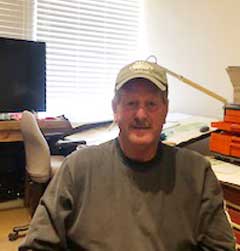 Our Home Inspection Services
K & K Home Inspection is designed towards the buyer who is seeking an independent, third-party, professional evaluation of the condition of the major elements of a home.  We are NOT invested in providing repairs.  Our intention is to provide the buyer with accurate and current information on their prospective home purchase.
Home Inspections include:
Central heating system and its components
Central cooling system and its components (weather permitting)
Interior plumbing system and its components
Interior electrical system and its components
The roof and its components
The siding
The foundation
The walls, ceilings and floors
The built-in kitchen appliances
Kendall is an expert at electrical, mechanical, and plumbing items. He checks to make sure that all appliances are in working condition, that all air conditioning and heating systems are working properly and if they are not he can suggest repairs that are needed and approx. costs. He goes through the entire electrical system to make sure that the electric panel is wired correctly and that all plugs and switches and GFCI outlets are working correctly. He has such a vast knowledge of these systems that he can review all of these systems in a very timely and complete manner.
Kent's expertise is more of an overall look at the construction of the home. He checks items such as drainage, foundation issues, roofing, exterior finishes, etc.  He looks for any missing parts, ie: roofing materials, siding, fascia boards, soffits, etc.
A thorough examination of the interior of the home is next. We use an extensive point checklist including a review of appliances, plumbing fixtures, attic, etc.  Problems such as cracked sheetrock or broken windows, settling issues, items damaged by use or age such as flooring or interior trim work. Plumbing fixtures are checked for leaks or that are defective or that simply do not work.
Construction Payment Draw Inspections
K & K provides commercial and residential construction bank draw inspection services to individual project owners, banks, and other financial institutions. our construction bank draw inspections include a site inspection to assist the lending institution in determining the appropriate release of construction funds.
Our inspection evaluates the accuracy of the draw request, phase of completion, on site stored materials, and that construction work is in place as per the plans and specifications prior to the release of funds. We can provide job site pictures, payment recommendations, quality of work/concerns, general description of project, etc.,. Please contact us for additional information or to schedule your construction bank draw inspection.
Frequently Asked Questions
Why should I select K & K?
This is a great question. Let's face it.  A real estate purchase is expensive.  For the majority of people it is the largest purchase they will ever make.  K & K Home Inspection has the knowledge and experience to truly inspect the condition of the property and provide you the information needed to make an informed buying decision.
Is it true you don't need a license for Home Inspection in Utah?
Yes.  The state of Utah does not require a license to be a home inspector.  It also does not require any construction experience period.  That is why it is crucial for the home buyer to know just who they are hiring.  Make sure they have the understanding, skills and education needed to provide a quality home inspection.
Do you also offer to repair or fix items found during the inspection process?
NO.  Absolutely not.  And in fact we discourage this practice.  Our job is to provided you with the information you need to make an informed purchase.
Buying a home is expensive. Is a home inspection worth it?
Yes!  Remember your home inspection report will address the current state of the property. This is a small additional investment to make sure you're aware of the current condition of the home.  It is your right and responsibility to understand everything you can about your home purchase.
Are you insured?
Yes! Rest assured that K & K Home Inspection is insured.
Do you offer construction inspections?
Yes we can provide commercial and residential construction bank draw inspection services.
If I didn't hire K & K who would you suggest?
Obviously we believe we offer the very best in home inspections in Cedar City.  If you decide not to go with us we do have a few suggestions.
First make sure the company you decide to go with is insured.
Second make sure the home inspector that is doing your home inspection has the necessary education and experience to give you an in-depth and qualified home inspection.  That old saying 'Bitterness of poor quality remains long after the sweetness of low price is forgotten' is surely true when it comes to the largest investment most people will ever make.
Third request to see the type of report you will be receiving.  Make sure it covers ALL the major elements of your prospective home.
Get yourself a great home inspection and you will not be sorry.
1500 square feet or less $350
1500 square feet with crawl space or basement $400
1501 to 2000 square feet $400
2001 to 3000 square feet $450
Over 3000 square feet and more than one out building please call for quote
Commercial inspections – please call for rates.
Above prices are within 25 miles from home office. For properties outside this area a charge of $50.oo per hour for travel time will apply. This helps cover the transportion and travel time.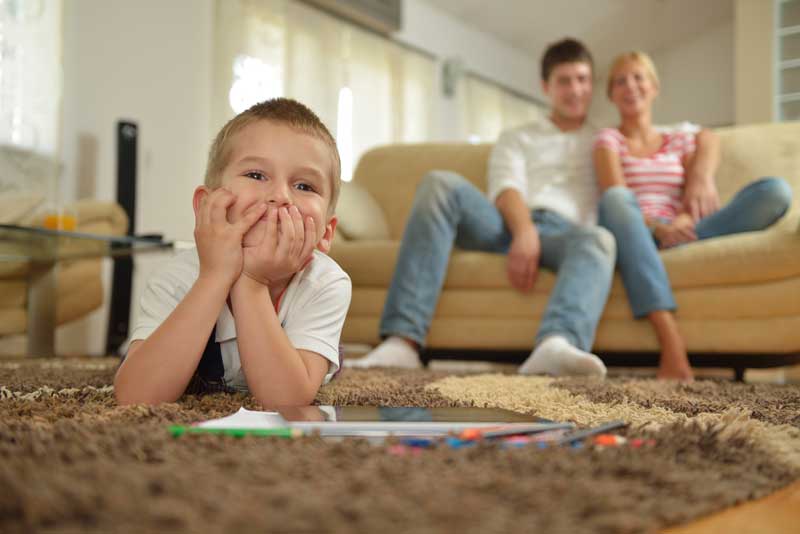 Schedule Your Home Inspection
It's easy to schedule your K & K Home Inspection.
Just give us a call or simply email us with you information.  You can review our Pre Home Inspection Form or send it over to us now.
Let us know when you would like to have your inspection done.
Wow!  That is easy.
How to complete our Pre Inspection Form:
Click on the "Pre Inspection Form' Button
Fill out the blue areas towards the bottom of the form
Click 'SAVE AS'
Give the form a name and remember the location your computer is saving the form
Create an email to kandkhomeinspections@outlook.com and attached your saved form
About Us
The people behind K & K Home Inspection.  We bring over 80 years experience in the construction industry to every home inspection we do!
Kent Jensen has been in the construction industry his entire adult life, having built approximately 400 custom homes, numerous commercial projects, i.e: retail shopping centers, office buildings, condominium projects, apartment complexes to sell and to hold.  He has worked quality control for solar projects, and done inspection work for real estate companies as well as insurance companies.
Kent's expertise is in structural, concrete, framing and all phases of construction.  His experience in analysis of problems in building systems, quality control,  and general construction knowledge.
2000 to Present
Obtained my Utah General Contractors License.  Began building custom homes, small subdivisions, apartment complexes.
1976 to 2006
Moved to Boulder City, NV.  Obtained my General Contractors License and began building custom homes in Boulder City.  Built approximately 300 custom homes, condominium projects and apartment complexes.
1975 to 1976
Moved to Las Vegas, NV and obtained my Framing Contractors License and framed tract homes, apartment buildings, custom homes and small commercial buildings.
1972 to 1975
Moved to South Lake Tahoe and began building custom homes after obtaining General Contractors License.  Built approximately 25 custom homes during this period.
1970 to 1972
Begain framing houses, apartments, small commercial buildings.
Kendall Kelsey started in the Air Conditioning and Heating industry at a very early age working with his father, then moved on to general construction after high school.  His experience comes from over 40 years on the job doing and overseeing the actual work.
Kendall's main focus has been on general building, heating, air conditioning and electrical in the building industry, and includes residential, light commerical and heavy commercial.
2006 to Current
Owner of Harmony Heating & Cooling, New Harmony, UT, a full service heating, air conditioning and electrical company. Doing repairs and maintenance on all heating and cooling systems, also do new installs on new and existing construction. We specialize in the Installation of Geo-Thermal heating and cooling systems.
2000 to 2006
Director of Property Operations Mirage Resorts ( Golden Nugget ) – Las Vegas, NV.  Returned to the Golden Nugget after the completion of the Beau Rivage and resumed my old job with a new title.The Golden Nugget was sold in 2005, stayed on trough the transition period. Worked closely with the new owners to get acquainted with the hotel and casino business, then retired from the industry in 2006.
1995 to 2000
Project Director Mirage Resorts ( Beau Rivage Hotel and Casino ) – Biloxi, MS. Oversaw the design and construction of a world class hotel and casino resort and marina on the Mississippi gulf coast in Biloxi, MS. Managed all disciplines of the design team including the architect, and the structural, mechanical and electrical engineers. Acted as the owners representative between the general contractor and all of the sub contractors. The project upon completion consisted of 1,800 hotel rooms ( 32 storeys ) 150,000 square feet of casino space on a floating platform, 12 restaurants, 60,000 square feet of retail and meeting space, 1,200 seat showroom and theater and a 65 slip marina capable of handling up to a 125 foot yacht. Once the facility was open stayed on for the first year and oversaw the engineering and maintenance department, also did the project close out, asbuilt drawings and the O&M manuals. The final construction cost of the facilities was 750,000,000.
1979 to 1995
Director of Engineering and new Construction, Mirage Resorts ( Golden Nugget ) – Las Vegas, NV. Was responsible for the day to day operations of the entire facility which consisted of 2000 hotel rooms, 40,000 square feet of casino space, meeting and convention area, 7 restaurants, pool and spa. Held the contractors license for the company as the qualified employee. coordinated and managed all engineering and design disciplines and oversaw all construction. Managed a staff of approximately 135 people.
K & K Home Inspection is located at:
121 North Main Street
Cedar City, UT 84720
Kent Jensen
(435) 590-4430
Email Kent
Kendall Kelsey
(435) 592-2252
Email Kendall
Use our form to contact us.